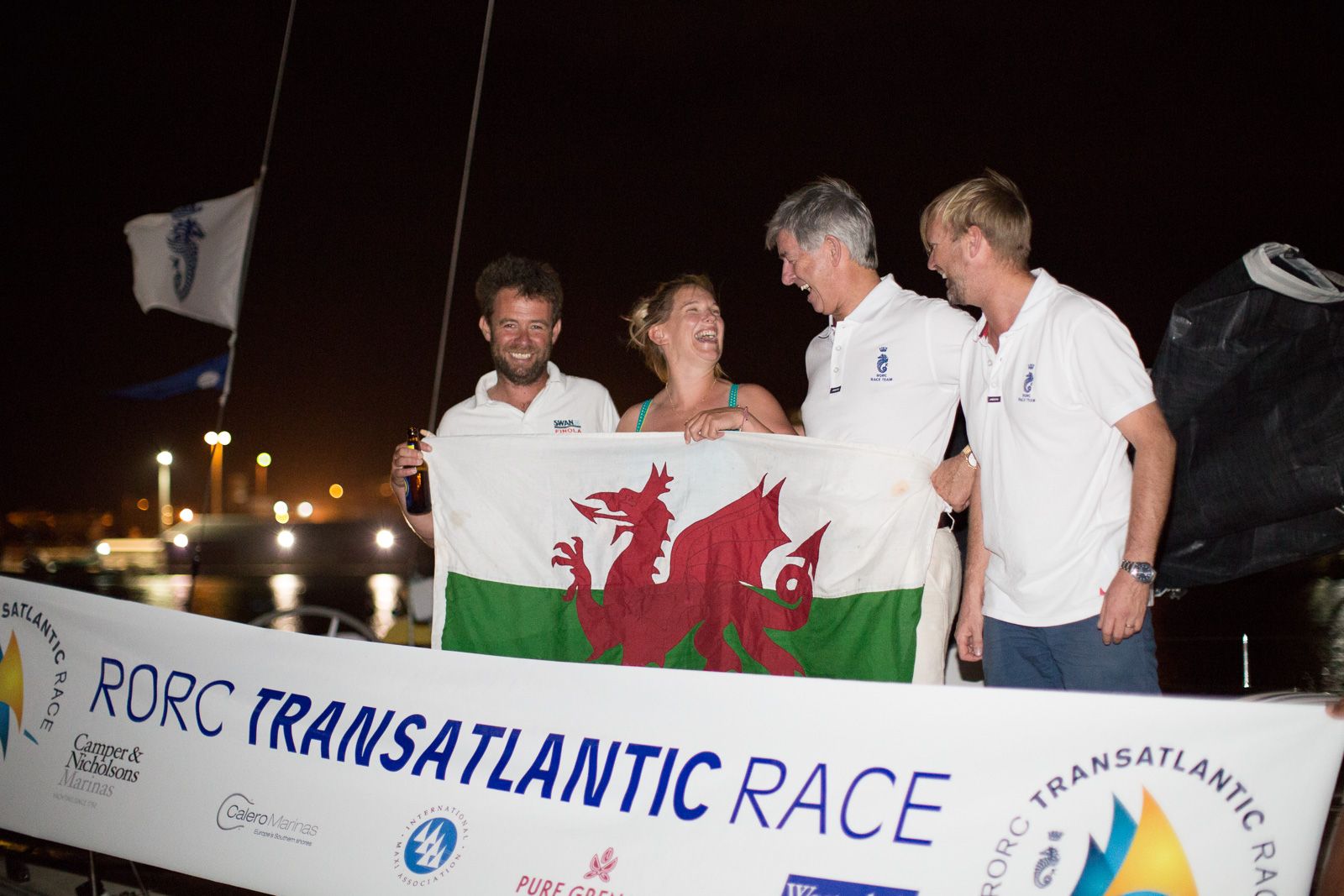 Chris Frost and Elin Haf Davies' J120, Nunatak crossed the finish line of the RORC Transatlantic Race 2015, just before midnight on 17th December 2015. Nunatak is the only monohull to complete the race with just two crew, taking 19 days on a route of 3,800 miles. Chris and Elin had always set out to finish the race for the closing party, which they have accomplished; the RORC Transatlantic Closing Party will take place in Camper and Nicholsons Port Louis Marina on Friday 18th December.
Chris Frost is a highly experienced sailor, winning one World and two European Championships in his Swan and owns the Hamble Boat Centre in Swanwick, Hampshire. Elin Haf Davies, from Bala North Wales only started yacht racing in 2011, but this was Elin's fourth oceanic crossing, albeit not always in a sailing boat!
Elin has previously rowed across the Atlantic and the Indian Ocean and sailed across the Pacific, from China to San Francisco. Elin has also played premiership rugby for London Wasps and won 13 rugby caps for Wales A. For the 2012 London Olympic Games, Elin carried the Olympic Torch through Bangor, North Wales. Her love of sailing came through a meeting with the RORC Admiral, Andrew McIrvine at one of the Royal Ocean Racing Club's crew parties. He decided to make Elin part of his crew for the Rolex Fastnet Race, which set the wheels in motion for Elin, who is now a member of the RORC.
The two-handed team received a huge welcome at Camper and Nicholsons Port Louis Marina from RORC Chief Executive, Eddie Warden Owen; RORC Racing Manager, Nick Elliott; Glynn Thomas, General Manager of Port Louis Marina, and Assistant Manager, Danny Donelan.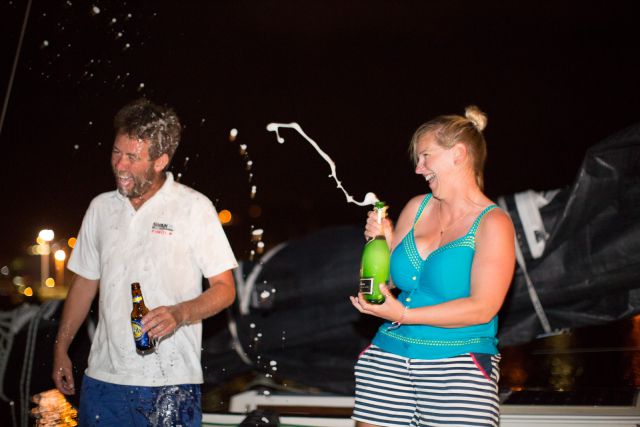 "That was quite an adventure," smiled Elin Haf Davies. "We did have one knock-down, with the rig in the water in high winds, but we got back up again. There is so much to say about Chris; he has been amazing. There are two sides to Chris, there is the very laid back and then there is 'ninja' Chris when things go wrong and he just goes into a flurry of activity to sort it out. He has been so patient with me; a weaker man would have broken! Sailing across the Atlantic is such a different experience from rowing across it. Physically, rowing is more relentless, but sailing is more extreme. Sometimes things are just running by themselves and then suddenly it is full on. It was such a massive learning curve for me and we got quite good by the end. If people are reading this and saying 'I would love to do that', then contact the Royal Ocean Racing Club like I did and get involved; you won't regret it."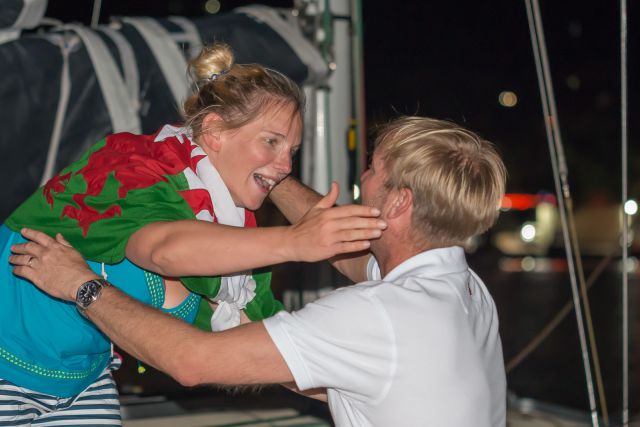 "Racing two-handed with Elin has been an amazing experience. For starters her cooking is terrible!" laughed Chris. "Inexperienced as Elin is, she learnt incredibly quickly and for me this has been about pure sailing; you have to do everything by yourself and when things go wrong, you have to dig really deep to keep things together, so yes, it has been a challenge, but a very satisfying one and it would have been very smelly on board with six blokes! We learnt loads, especially how to handle a boat with just two people and we plan to do more racing including the RORC Caribbean 600."
Elin always dedicates her adventures to raising funds for charities close to her heart, including Great Ormond Street where she worked as a nurse for 15 years. Findacure (https://www.justgiving.com/E-H-DAVIES1) is Elin's chosen charity for the RORC Transatlantic Race.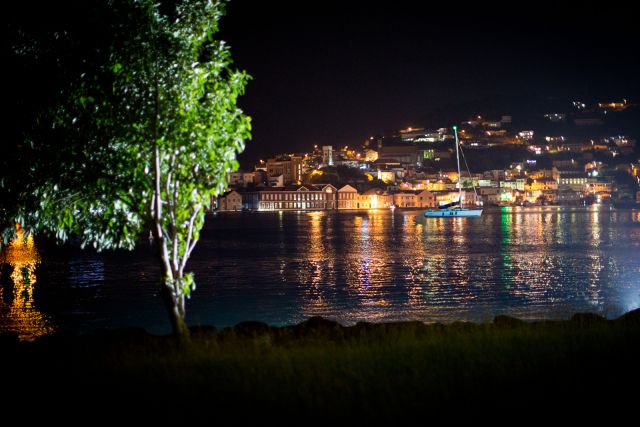 ---