Camper & Nicholsons Port Louis Marina - photo Camper & Nicholsons Marinas
Camper & Nicholsons Port Louis Marina is the Grenadian venue for the RORC Transatlantic Race and is one of the most modern marinas in the Caribbean. Located outside of the hurricane region, the marina is open all year round. Port Louis Marina operates 170 berths; fully serviced marina slips for yachts of all sizes, including superyachts up to 90m (300ft) in length and 6m (20ft) draft. The luxury Caribbean marina has superb shoreside facilities and friendly experienced staff. The Victory Bar & Restaurant and YOLO Sushi Restaurant are amongst Grenada's most popular eateries. Across the bay from Port Louis Marina lies Grenada's capital, St. George's. Bustling with activity and offering a wide assortment of fresh produce, spices and handicrafts, the market is the centre of island life and a great shopping experience.
Grenada is one of the most spectacular islands in the Caribbean and is called the Spice Island for good reason; cinnamon, cocoa, nutmeg, chilli and cloves are very much part of the economy and grow abundantly in Grenada's fertile soil. Grenada is just 21 miles long and 12 miles wide and has 40 beaches with sugar-like sand. Virtually half of the island is verdant tropical forest, rising up to nearly 3,000ft with spectacular vistas and enchanting waterfalls. The scenery both on land and at sea is absolutely stunning.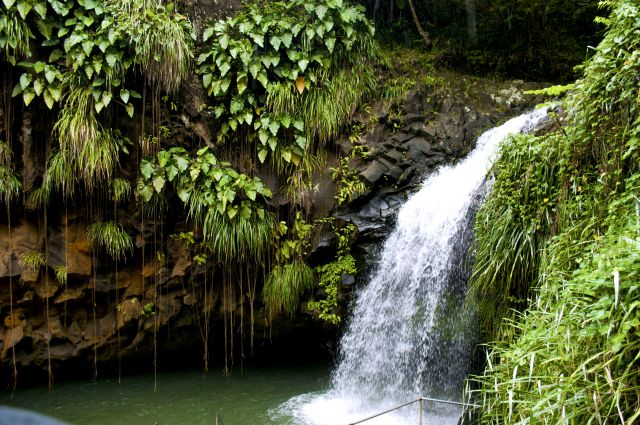 Waterfall in Grenada - photo Pure Grenada
Grenada's proximity to the Equator ensures a year-round climate in the early 80's (26°C) which, with cooling tradewinds, offers very comfortable conditions. The Government of Grenada places great emphasis on education and with a very high literacy rate, the working population is highly educated. The American University has a significant campus of some 4,000 students from over 30 countries, with faculties of both Medicine and Veterinary Science which have been established for more than 20 years. This mix of unspoiled authentic Caribbean of yesterday and friendly and modern lifestyle today, makes it the perfect place to live and play.
For more information about Camper & Nicholsons Port Louis Marina: http://www.cnmarinas.com/marinas/details.htm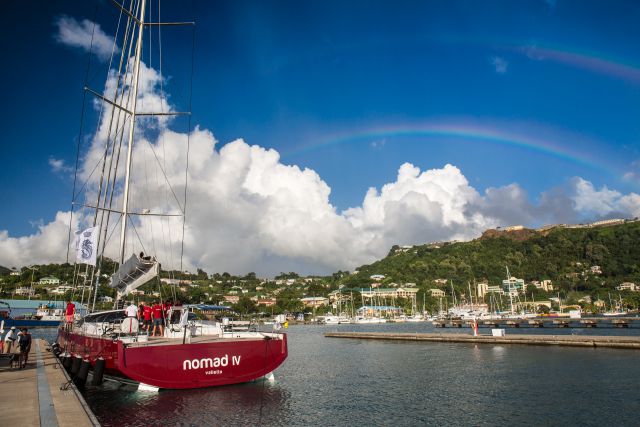 ---