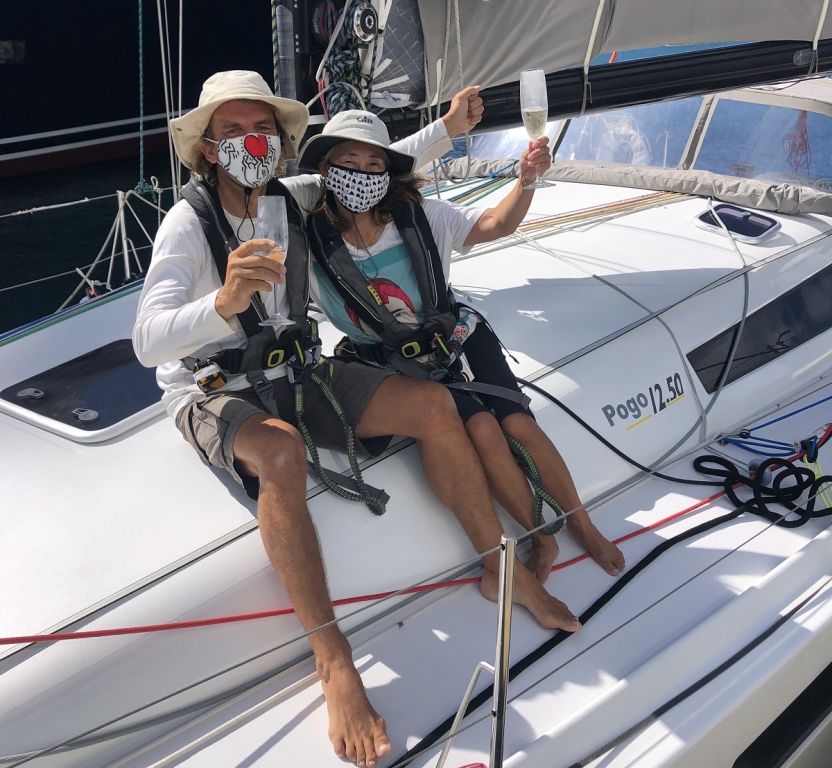 Tim & Mayumi Knight celebrate in Antigua after finishing the 2021 RORC Transatlantic Race © Helen Spooner/RORC
Tim and Mayumi Knight, racing Pogo 12.50 Kai, crossed the Antigua finish line of the RORC Transatlantic Race at 13:50 UTC (30 January) in an elapsed time of 21 days, 2 hours, 50 mins and 07 secs. With all boats accounted for, the 2021 RORC Transatlantic Race has come to an end. As Kai crossed the finish line outside Nelson's Dockyard, Benedikt Clauberg's Kali came out to greet them and guide them to their berth.
"680 mile into the race we had a problem with the rig so we have been nursing the boat for 2,000 miles," commented Tim Knight. "However, compared to the horrible time people have been having with the pandemic, we were in paradise. It was wonderful to see Kali when we finished and we had an amazing welcome in Falmouth Marina. Thank you so much to the RORC; Mayumi and I are very grateful, especially having Tim (Thubron) being so helpful throughout the race."
Helen Spooner, representing the Royal Ocean Racing Club in Antigua gave Tim and Mayumi a special welcome on arrival, including fruit and biscuits as well as ice cold beer. As the last boat to finish, a bottle of champagne was in order to toast the successful conclusion of the 7th RORC Transatlantic Race.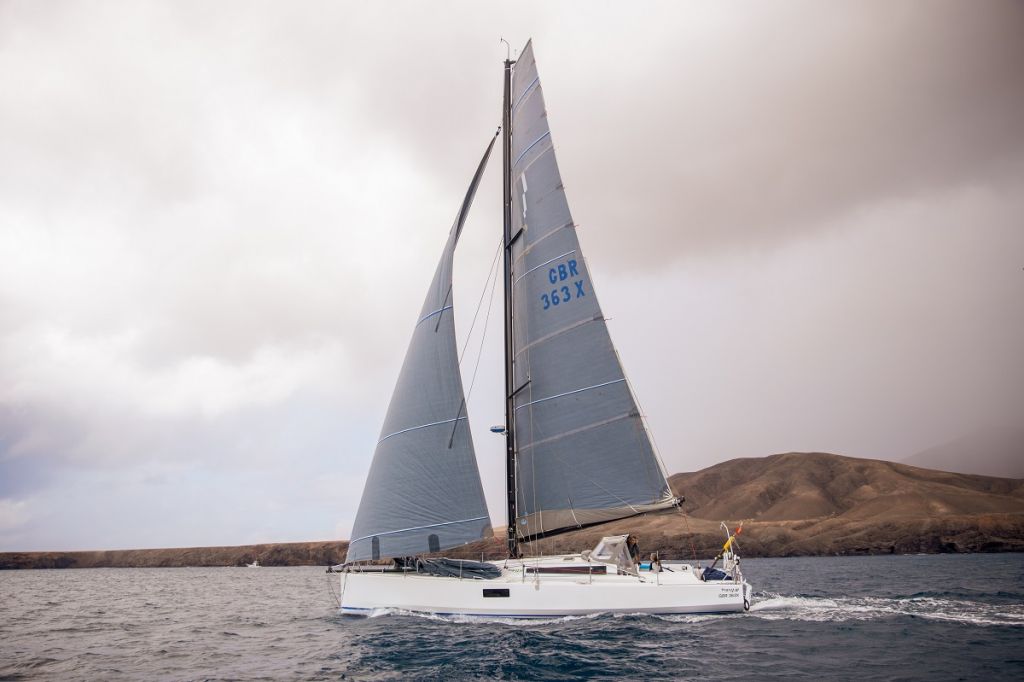 Tim & Mayumi Knight's Pogo 12.50 at the start of the 2021 RORC Transatlantic Race © James Mitchell/RORC
The next edition of the RORC Transatlantic Race is scheduled to start from Marina Puerto Calero, Lanzarote on Saturday 8th January 2022 and will finish at Camper and Nicholsons Port Louis Marina, Grenada.
---