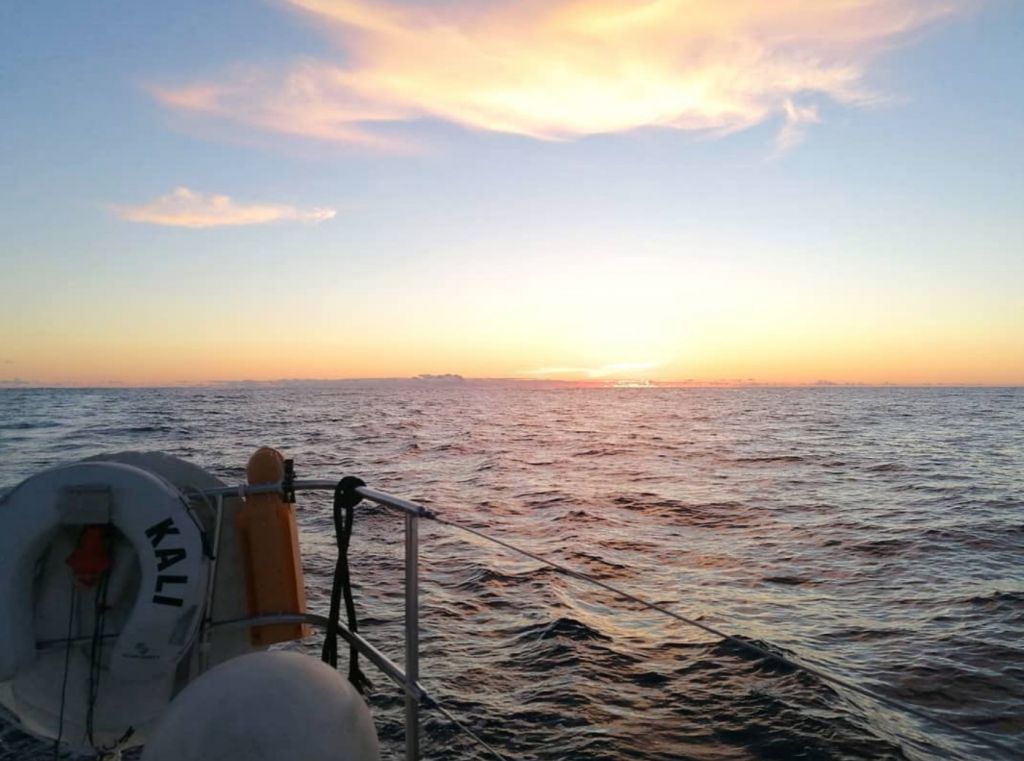 On the seventh day of the RORC Transatlantic Race the leading boats were approximately 1,000 miles from the finish in Antigua. All of the boats have encountered thrilling downwind conditions in solid ENE trade winds, creating superb oceanic racing conditions.
The Mid-Atlantic battle is led by Oren Nataf's Multi50 Trimaran Rayon Vert, skippered by Alex Pella, which is 1,038 miles from the finish. Olivier Magre's Class40 Palanad 3 is the leading monohull with 1,097 miles to go. However, Johannes Schwarz's Volvo 70 Green Dragon is closing the gap and is now just 10n miles behind Palanad 3. Antoine Carpentier's Class40 Redman is also closing in on the monohull leader and the most southerly boat of the fleet.
Benedikt Clauberg's First 47.7 Kali is the most northerly boat having continued to race west, whilst Sebastien Saulnier's Sun Fast 3300 Moshimoshi has taken a south-westerly course. Two days ago, Kali and Moshimoshi were the same distance from the finish. However, Kali's tactics has paid off with a 16-mile gain over Moshimoshi.
Tim Knight racing Two-Handed aboard his Pogo 12.50 with his wife Mayumi have fallen behind the competition. However, Tim contacted the RORC Race Team to report: "All is well on board… Still windy and rolly, but getting better; listening to music in the sun…not such a bad place to be!"
Track the fleet, follow the race updates via the website and RORC social media, or download the YB Races App:-
Twitter: #RorcTransatlanticRace @RORCracing
#RORCTransatlanticRace
100,000+ armchair sailors have signed up
---