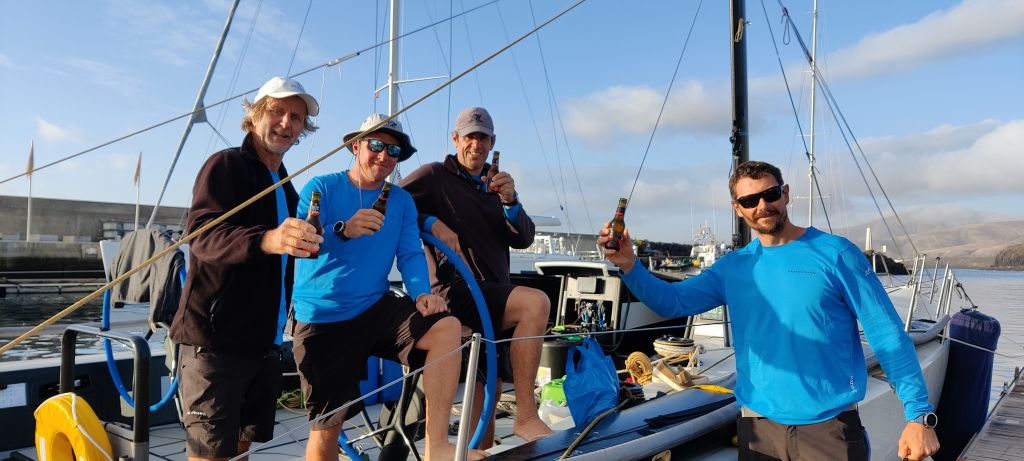 Black Pearl touches dry land back in Calero Marinas - Marina Lanzarote after breaking their mast mid-race © Pilar Hernández
On 12 January 15:32 UTC January, four days into the RORC Transatlantic Race, the Botin 56 Black Pearl (GER) with eight crew on board, contacted the RORC Race Team to retire from the race due to a broken mast – all of the crew were well. The nearest land was the Canary Islands, 800nm east of their position. About three meters of the rig was left and the highly experienced team got to work, making a jury rig and turned their bow east to motor/sail to safety.
Black Pearl's biggest issue was fuel to run the engine for propulsion and also to produce electricity for navigation and the water maker. According to the race rules, Black Pearl had enough water on board to make landfall.
Black Pearl contacted MRCC Ponta Delgada to request assistance and the RORC Race Team was also informed. The request for assistance resulted in three nearby vessels being alerted with the m/v Happy Sky agreeing to divert towards Black Pearl. Delgada sent an email to Black Pearl to receive the position, speed and bearing, which was relayed to m/v Happy Sky.
Less than 24 hours after Delgada received the initial contact from Black Pearl, 28 x 25 litres of fuel were successfully transferred to Black Pearl by m/v Happy Sky. After Black Pearl left the area under observation by Delgada, the boat was monitored by SRR Santa Maria, with reports given every three hours.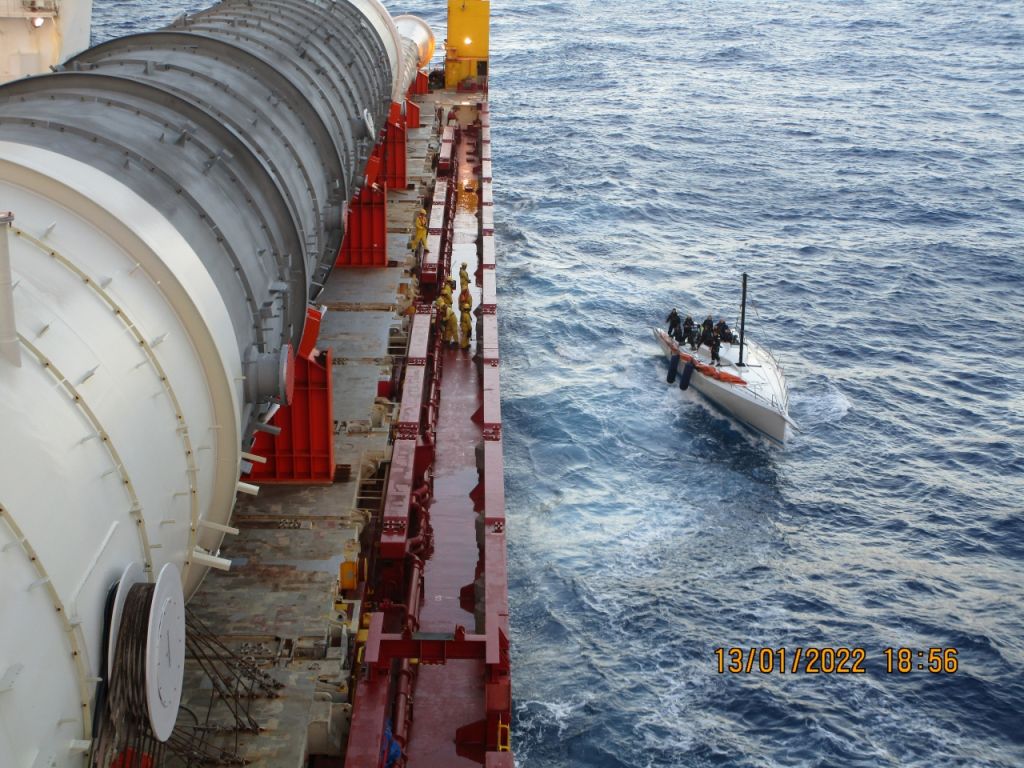 Above - After requesting assistance, Black Pearl was met by m/v Happy Sky, collecting fuel to motor to El Hierro from where they motor sailed back to Marina Lanzarote © m/v Happy Sky
Below - Black Pearl sadly broke their mast four days in the RORC Transatlantic Race, some 800 miles from the nearest land © m/v Happy Sky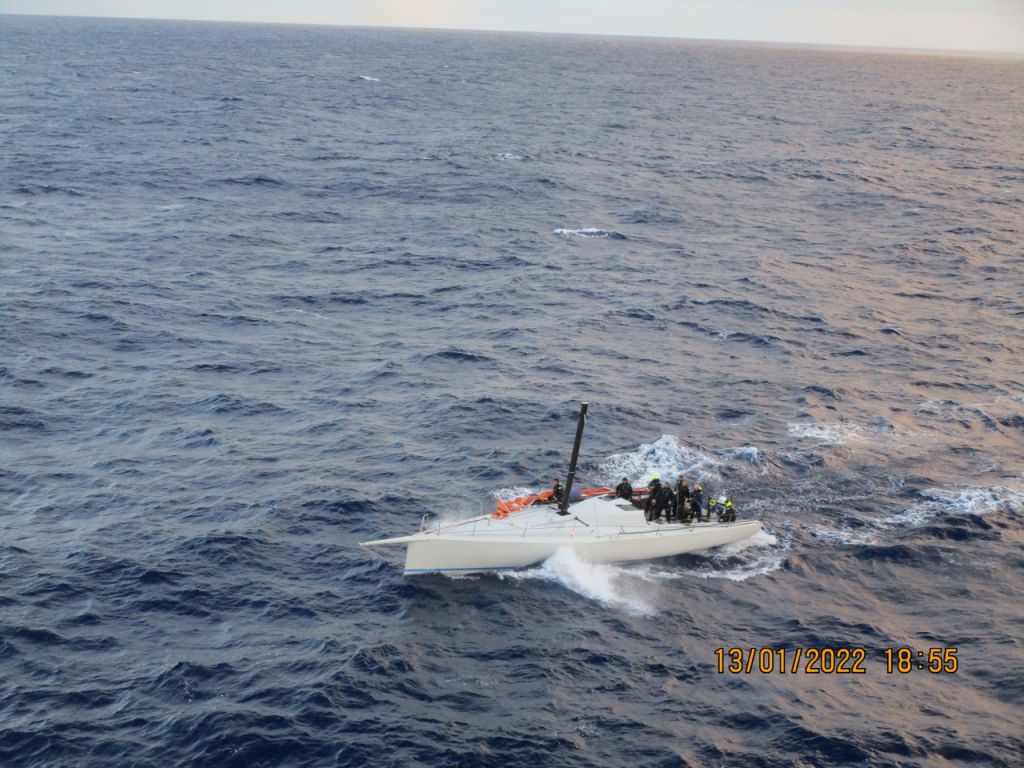 Black Pearl made landfall at El Hierro, Canary Islands on the 16 January and then motor/sailed to Calero Marinas Puerto Calero Marina in Lanzarote. On Saturday 22 January, after another short pitstop in La Gomera, the Black Pearl team was greeted by Pilar Hernandez from Calero Marinas with cold beers to celebrate their safe return.
The Royal Ocean Racing Club would like to thank MRCC Ponta Delgada, m/v Happy Sky, and SRR Santa Maria for their professional assistance. As well as Calero Marinas for the warm welcome for the safe return of Black Pearl and her crew to Puerto Calero, Lanzarote.
---