IMA Transatlantic Race Trophy presented to I Love Poland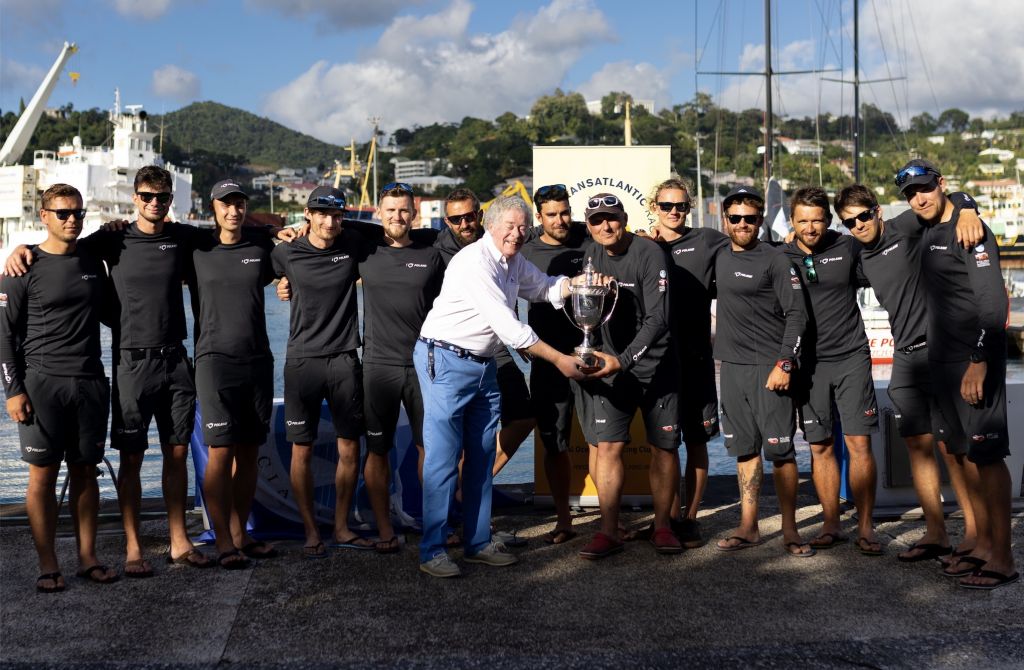 The Polish National Foundation's Volvo 70 I Love Poland (POL), skippered by Grzegorz Baranowski was presented with the 19th century silver IMA Transatlantic Trophy by the Secretary General of the International Maxi Association, Andrew McIrvine.
RORC Racing Manager, Steve Cole welcomed special guests to the presentation at Camper & Nicholsons Port Louis Marina, including Honorary Consul of Poland in Grenada, Andrew Bierzynski, and Petra Roach, Chief Executive Officer of the Grenada Tourism Authority (GTA). Crews from Canada Ocean Racing, Teasing Machine and Jasi received gift baskets from the GTA before the entire I Love Poland crew received a standing ovation as the trophy was presented.
The International Maxi Association has always supported the RORC Transatlantic Race since its conception nine years ago.
"We started this race with the RORC and it is really impressive to see a young, enthusiastic Polish team, which is brilliantly led, win the IMA Transatlantic Trophy," commented Andrew McIrvine. "I Love Poland won our Caribbean Series last year and this year they have come back and the boat looks immaculate. Watching her finish yesterday, she looked really fantastic. This trophy has got some incredibly famous names on it and for them to follow in what is not a new boat and what is not a high budget campaign is really impressive. The IMA hopes to encourage more Maxis to this race and for the RORC Caribbean 600 and the other races in the IMA Caribbean Maxi Challenge."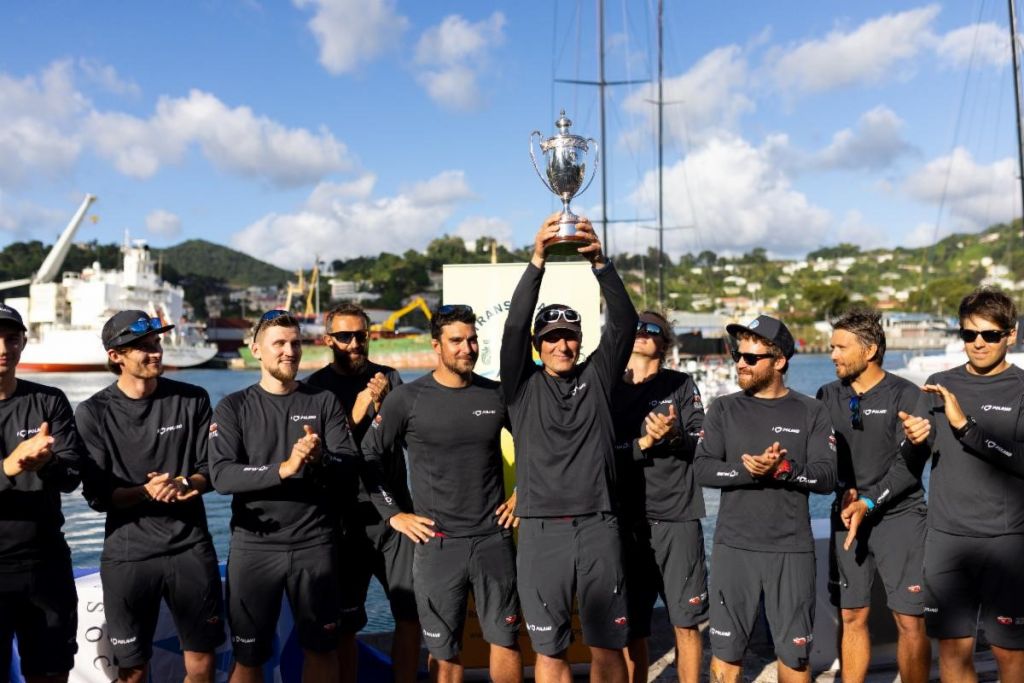 Skipper Grzegorz Baranowski proudly lifts the International Maxi Association Transatlantic Trophy for Monohull Line Honours © Arthur Daniel/RORC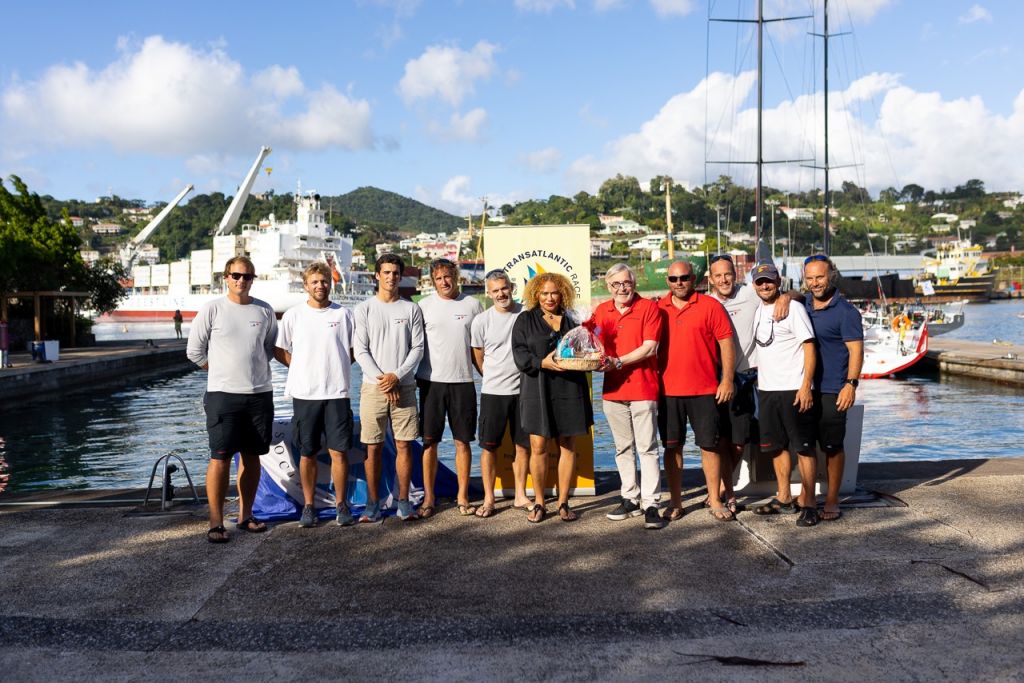 Petra Roach, CEO of Grenada Tourism Authority congratulates and presents Canada Ocean Racing with a gift basket © Arthur Daniel/RORC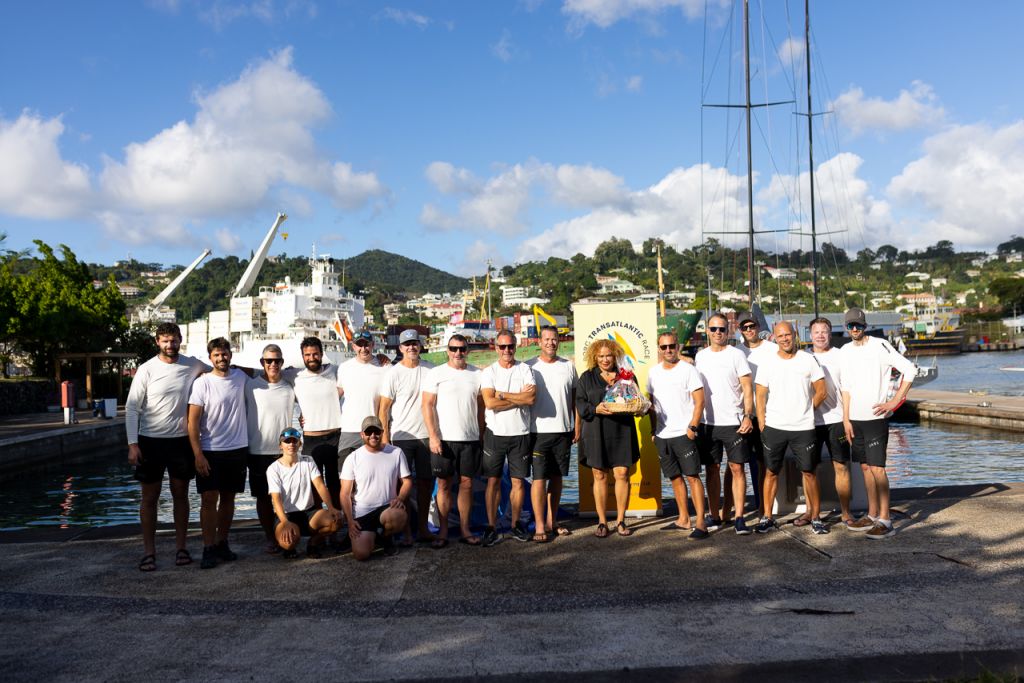 The whole team of Swan 115 Jasi is welcomed to Grenada by Petra Roach, CEO Grenada Tourism Authority © Arthur Daniel/RORC
For full coverage of the RORC Transatlantic Race, including race updates and stories from the teams, follow the Royal Ocean Racing Club on Instagram, Facebook, and Twitter. For regular updates including satellite tracking go to: www.rorctransatlantic.rorc.org
Follow the race here: http://rorctransatlantic.rorc.org/tracking/2023-fleet-tracking.html