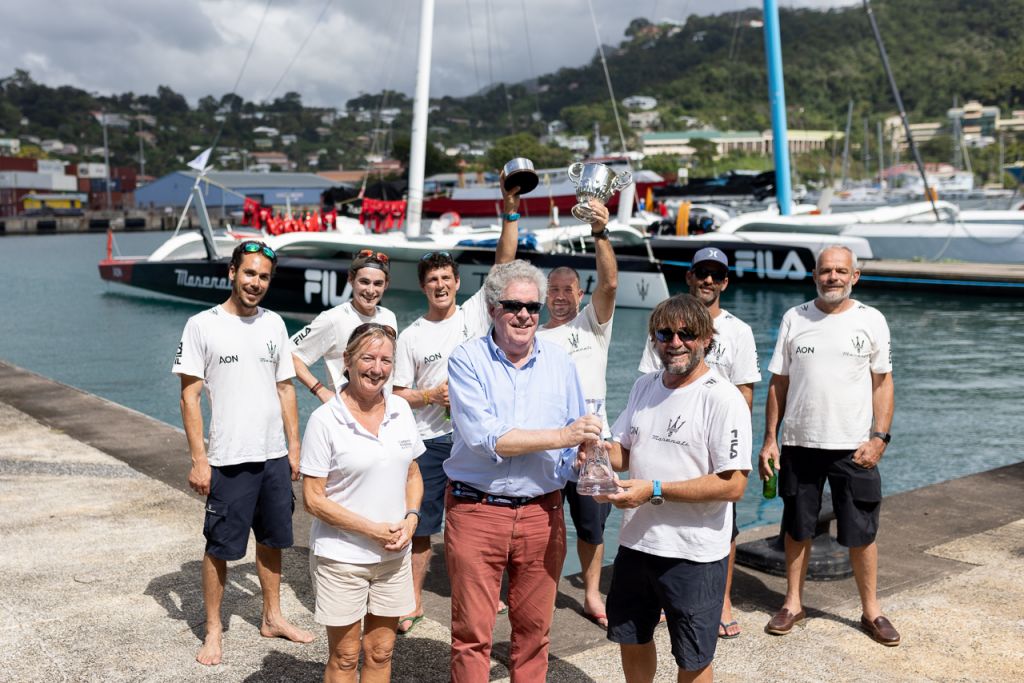 Saturday 14th January, Grenada, WI
An impromptu RORC Transatlantic Race Multihull Awards was held at Camper & Nicholsons Port Louis Marina.
Crew from Maserati Multi70, Snowflake and Zoulou gathered dockside.
Past RORC Admiral and the Secretary General of the IMA, Andrew McIrvine presented Maserati Multi70 skipper Giovanni Soldini with the RORC Transatlantic Race Multihull Trophy. Chinel Sandy, representing the Grenada Tourism Authority, presented Snowflake and Zoulou with gift baskets of Grenadian produce and Port Louis Marina Manager Zara Tremlett joined the ceremony with her hard working team.
Skipper for the race on Frank Slootman's MOD70 Snowflake was the highly experienced Gavin Brady who has raced thousands of miles with the boat in Asia and Australia as Beau Geste. Gavin commented after arriving in Grenada:
"Our goal coming into this was to have a really good line-up with the other MOD70s, and we got a really good test for the boat. This is our first long distance race for quite some time. We've had a bit of a reality check, but overall, we're really happy with the performance of the boat and the team. I don't think we could have learnt more any other way, which is a huge plus for Snowflake going forward. The lessons learnt were in big breeze and big waves, so we know how to race the boat hard, but also safe. It takes a special team to deal with a really bumpy ride, especially when you are all tired and wet through.
"I did this race some time ago, so coming back is really cool. You sort of miss this race and as it happens every year, you are always watching it from afar. It's really nice to be part of it again; it's such an iconic experience to race the Atlantic, especially in a MOD70 like Snowflake," continued Brady.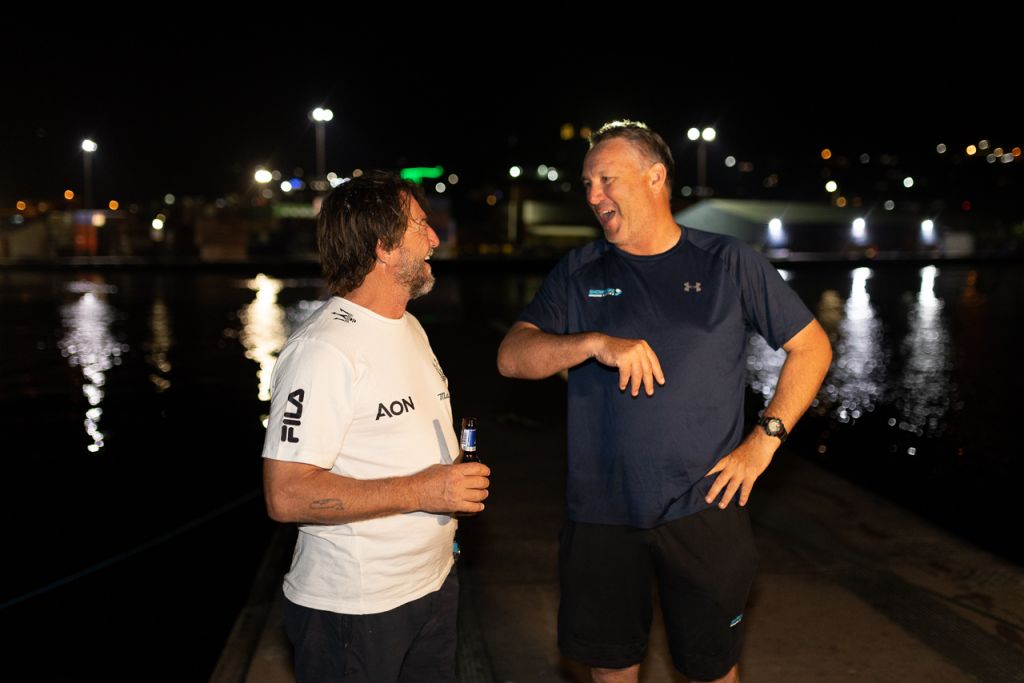 MOD70 Zoulou had Erik Maris at the helm. The French sailor has huge experience racing high performance multihulls inshore, but this was his first transatlantic race. Erik commented after finishing the race:
"We have raced the boat a few times already and I know the crew really well. This race was as expected; tough and rough and a bit difficult at times. The crew did fantastic work; they are a great bunch of people. It was fast and wavy, but we lost our way two days ago when we got caught in little wind under some clouds for a number of hours. These boats are so fast that losing the wind costs so many miles and it is very difficult to make that up.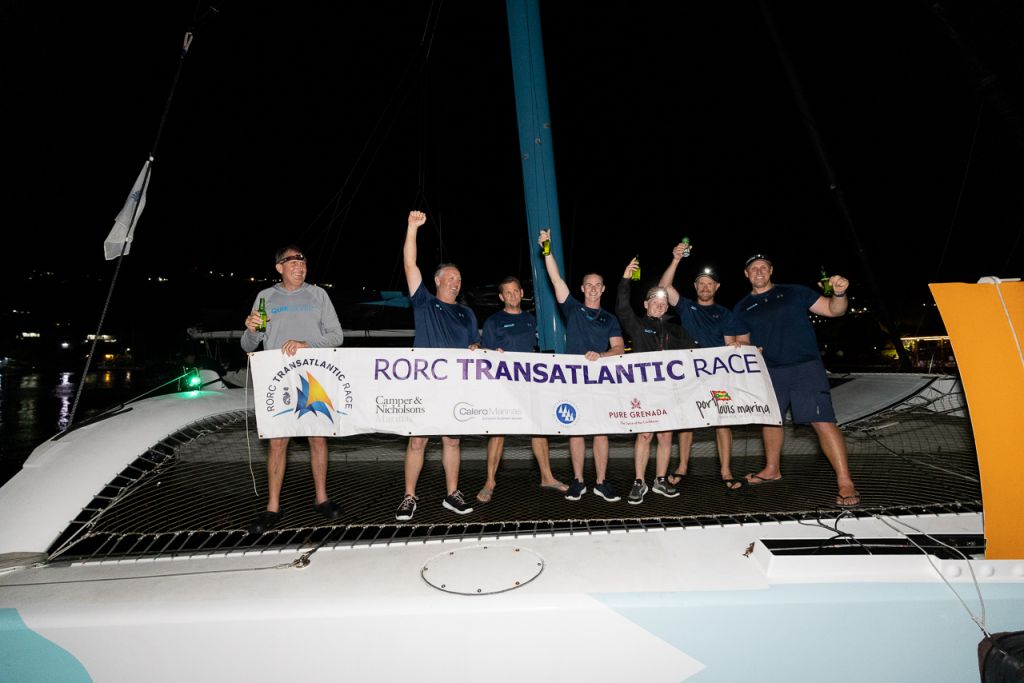 "It's great fun, fantastic downwind; you never want to give up the tiller to the next guy. Driving is the most comfortable place on the boat and flying along at 30 knots is an incredible ride. Well done to Maserati and Snowflake; they beat us fair and square. We were hoping to catch them, but they raced extremely well," concluded Maris.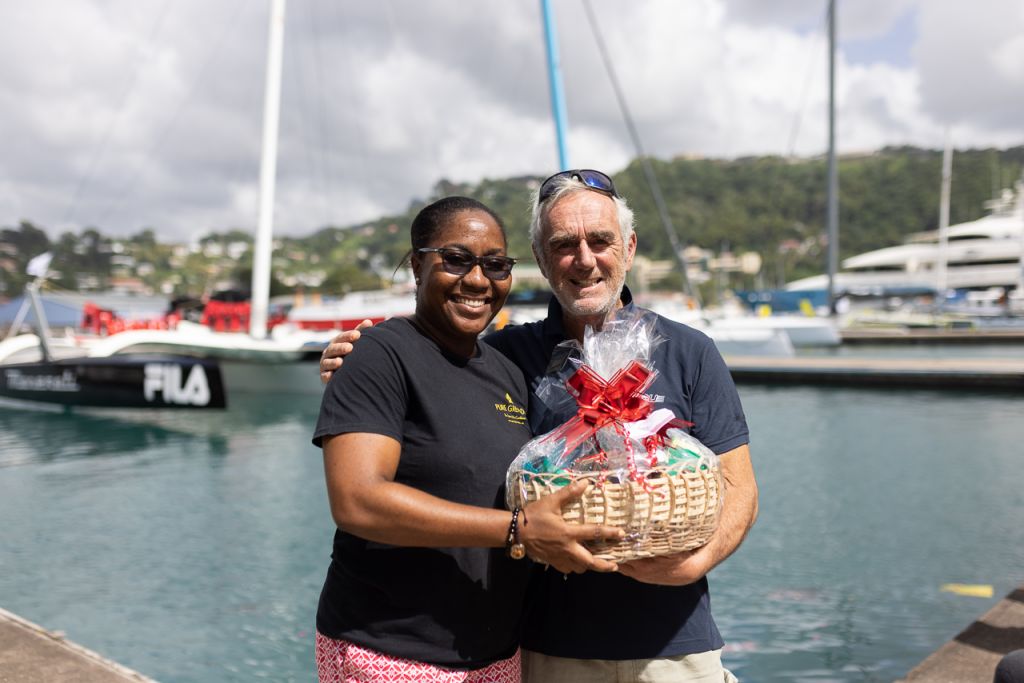 ---