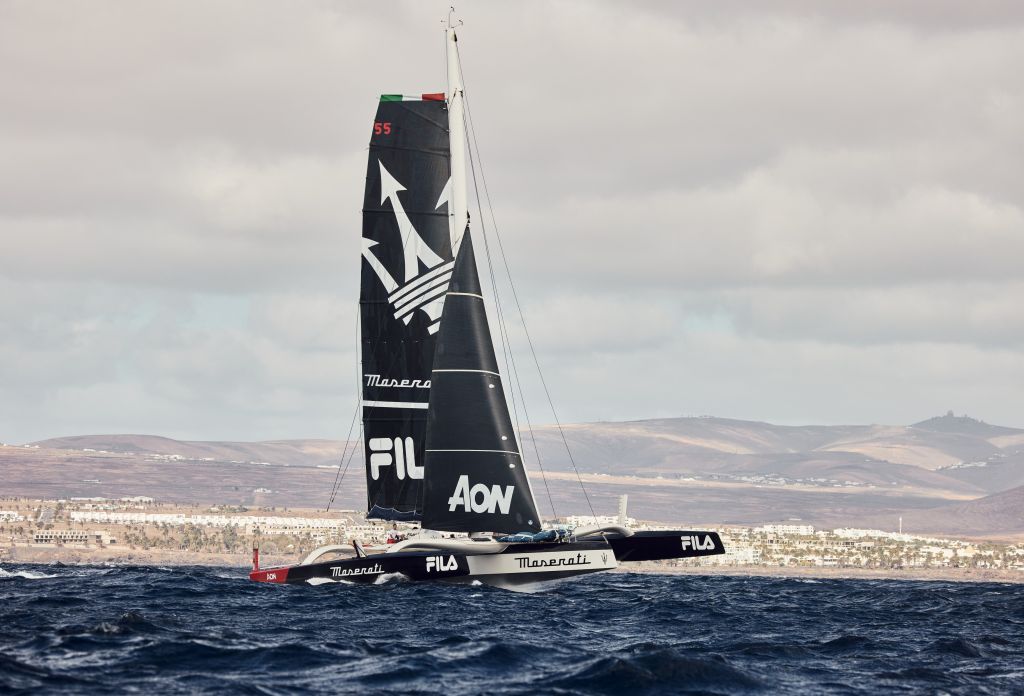 Giovanni Soldini's Multi70 Maserati crosses the finish line in Grenada first! © James Mitchell/RORC
After an intense Atlantic battle, Giovanni Soldini's Multi70 (ITA) Maserati has crossed the finish line first in the 8th edition of the RORC Transatlantic Race, finishing at:05:51:41 UTC in Grenada on Saturday 15 January to take Multihull Line Honours.
Next to cross the finish line off Camper & Nicholsons Port Louis Marina, Grenada was Peter Cunningham's MOD70 PowerPlay at: 06 46 42 UTC.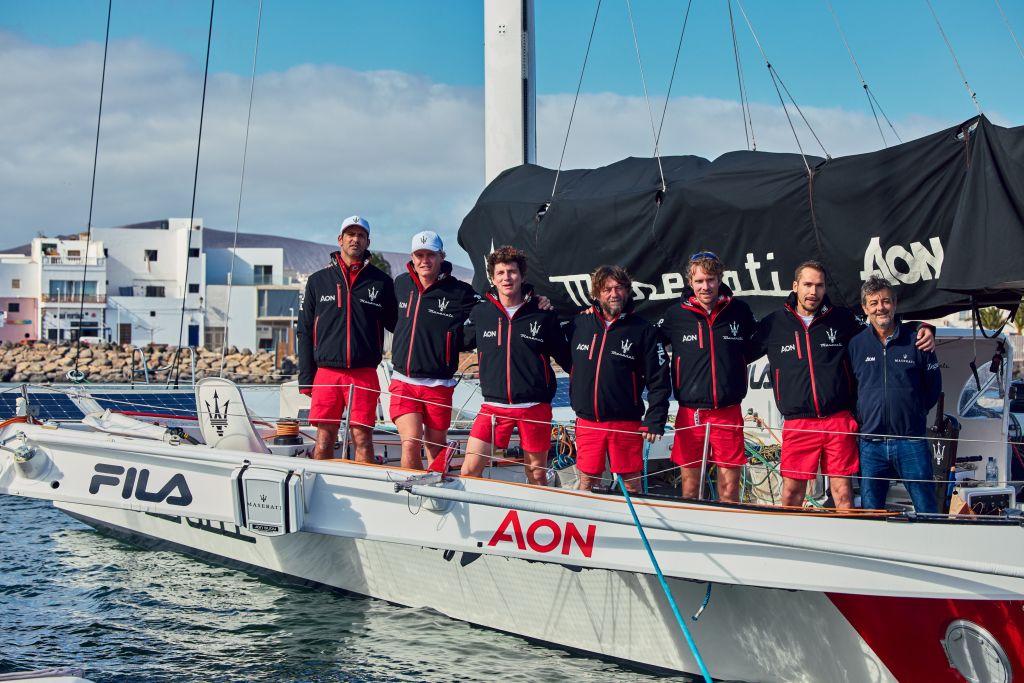 Skipper Giovanni Soldini and crew (Vittorio Bissaro, Oliver Herrera Perez, Thomas Joffrin, Francesco Pedol and Matteo Soldini,) with Media man, Alberto Origone on Multi70 Maserati before the start © James Mitchell/RORC
---